"The ability to discriminate between a viral or bacterial disease is essential to providing the best possible care," explains the Director of the Infectious Diseases and Preventing Infectious Diseases Unit at Hillel Yaffe Medical Center, Dr. Michal Stein, and Director of the Pediatrics Wing, Dr. Adi Klein, who were partners in the process to include the test in the hospital laboratories. "On one hand, I do not want to accidentally miss diseases caused by bacteria, while on the other, we are interested in reducing the overuse of antibiotics, which can cause harm both to the patient and also cause the creation of antibiotic-resistant bacteria."
Today the tools which the doctor possesses when diagnosing the source of the infection are, among others, the doctor's physical examination, laboratory tests, and medical imaging. Based on the results obtained, and together with medical considerations, the doctor decides whether or not to use antibiotics, and in what way. However, these tests do not always provide an unequivocal answer to the source of the disease – whether it is bacterial or viral. From this viewpoint, the device and the test it offers, help very much in the decision making process.
Over the past decade, MeMed has partnered with leading research and medical institutions in the world, including the US army and the European Union, to examine the effectiveness and validity of the BV MeMed test. Recently, the test received authorization to be commercially marketed in Israel and Europe. The Hillel Yaffe Medical Center is one of the first hospitals in Israel and Europe where use of the test is already integrated into the emergency rooms and hospital departments.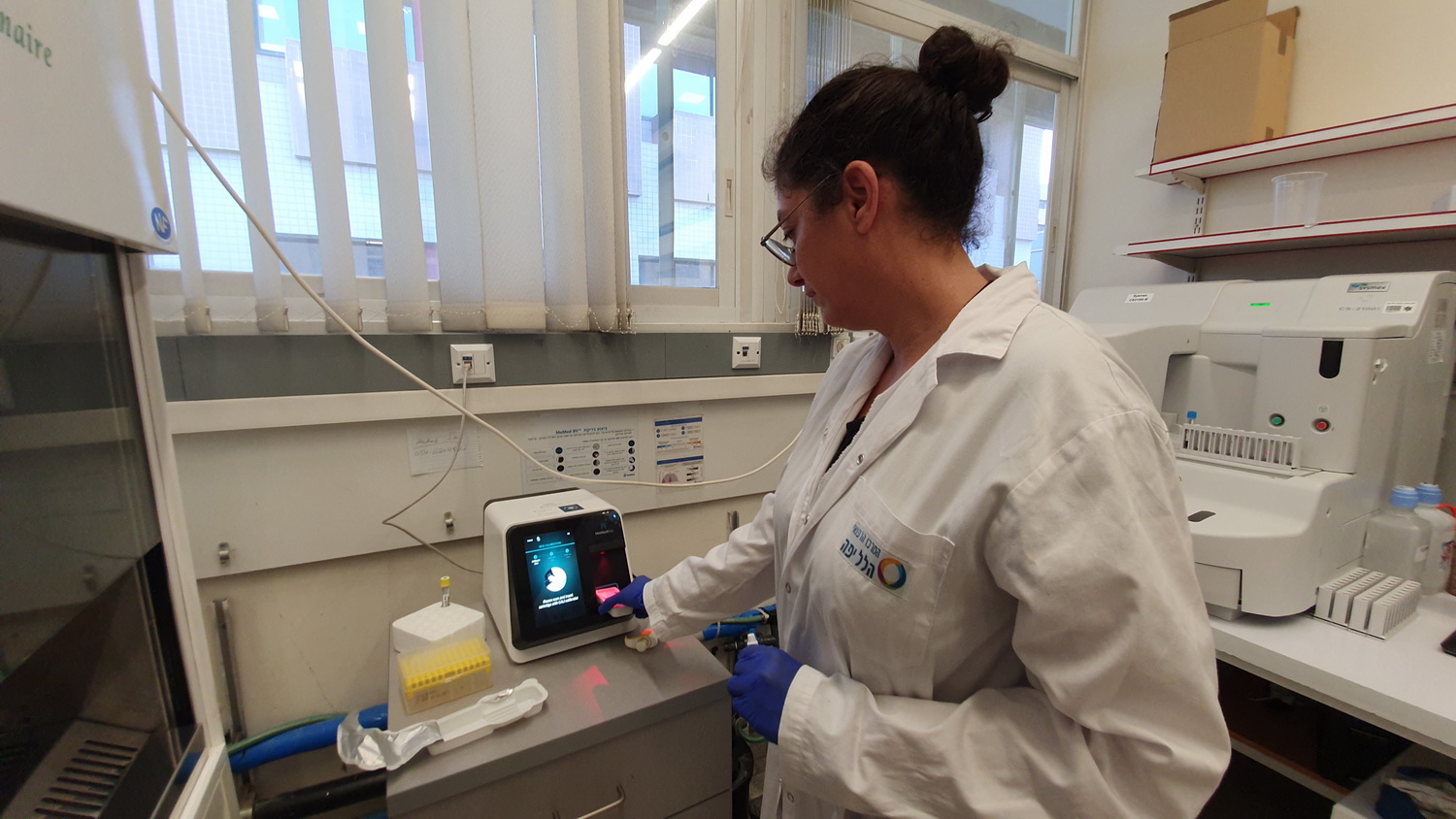 In 2015, the first generation of the test was developed, and many studies were carried out to validate it. The Hillel Yaffe Medical Center played a central part in this process. "With the first generation tests, the testing was carried out in the Pediatrics Department and the results took 3.5 hours," explains Director of the Hillel Yaffe Medical Center Laboratory Department, Dr. Maanit Shapira. "In addition, the testing required many inputs by experienced workers and was, therefore, performed only once daily."
Today, with the integration of the second generation and the introduction of the MeMed Key device, results are produced in just 15 minutes. In addition, running the test is now fast, simple, and user friendly. The testing is based on groundbreaking technology which combines artificial intelligence and measuring proteins of the immune system, with an accuracy of over 90%.
"The device examines the levels of three proteins in the immune system, and with the aid of an algorithm, calculates the likelihood of bacterial or viral infection. It thus helps the doctor with his clinical diagnosis, and thereby prevents over or under use of antibiotics. The device operates 24/7 and can be operated by any trained lab worker. It significantly reduces the time until the results are obtained and aids the emergency room doctor in making an informed decision regarding the preferred treatment," concludes Dr. Shapira. "Undoubtedly this is an effective tool for both doctor and patient."