The ceremony was held in the entrance hall to Hospital Building A, alongside an impressive grand piano, which was recently donated from the estate of Mrs. Edna Savir Rosen, through the estate executor, Itzik Feingold.
After greetings from the Director General of the Medical Center Dr. Mickey Dudkiewicz, the Administrative Director, Dr. Amnon Ben Moshe, and Chairperson of the Friends of Hillel Yaffe Medical Center, Mr. Moshe Morag, the ceremony ended with the piano being played by the Director of the Gastroenterology Institute, Prof. Yael Kopelman, who accompanied songs for the new year sung by the few staff who were physically present.
Wishing everyone a year of good health! Shana Tova!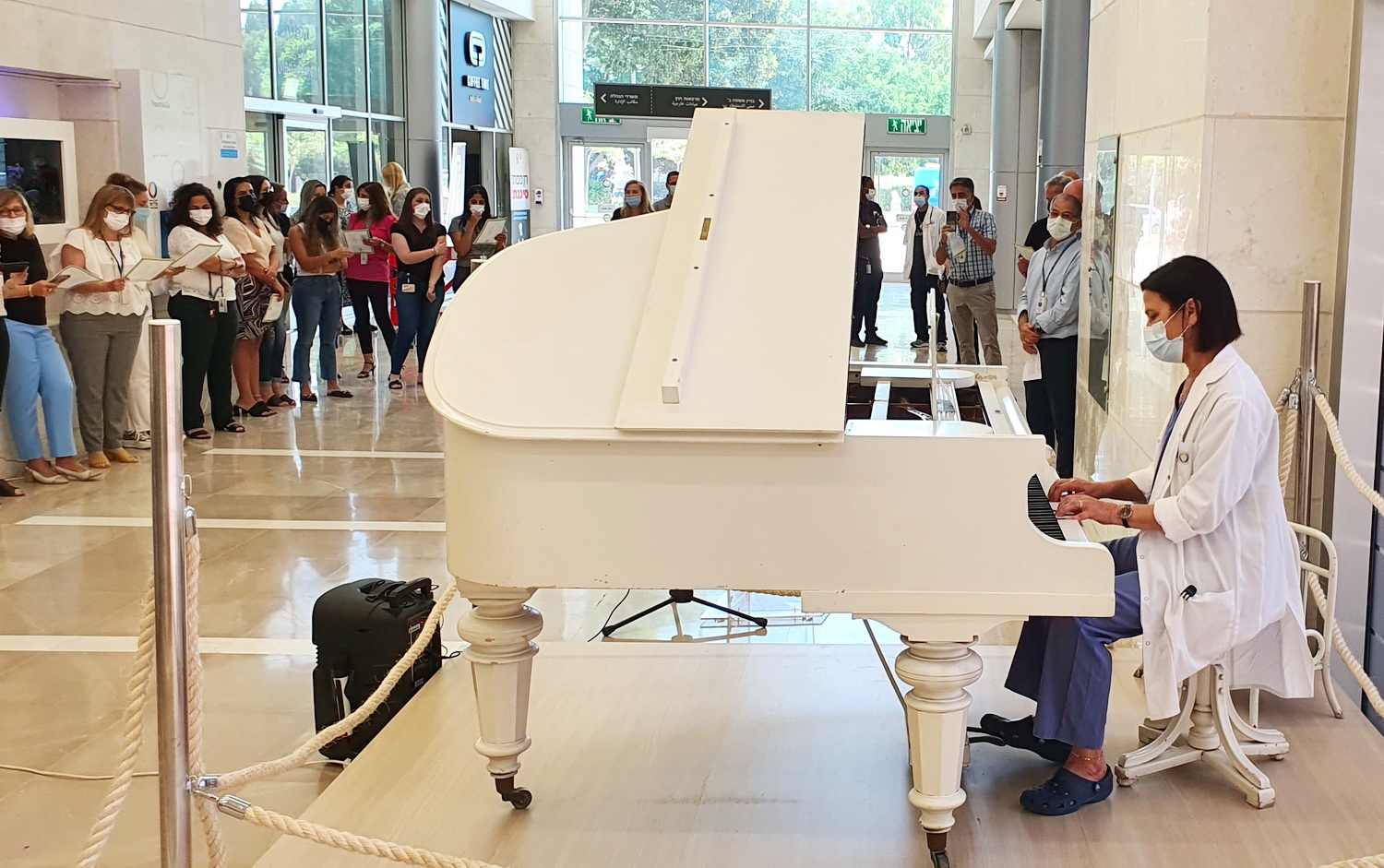 Prof. Yael Kopelman plays New Year's songs at the ceremony