In December 2020, the Hillel Yaffe Medical Center opened a designated room for male and female victims of sexual assault, which some people call the "Acute Room", and its goal is to be the first stop for providing help – physical and emotional, to anyone who has experienced any kind of sexual abuse. Last week, Ms. Yael Sherer, director of the Lobby to Combat Sexual Violence, came to tour and meet the staff of the room at the hospital.
During the meeting, Ms. Sherer was provided with explanations from the Director of the Center, Dr. Renat Raines Karmel, as well as from the Head Social Worker, Ms. Nirit Kravitsky, and the nurses in the Gynecological Emergency Room, who are also part of the team providing treatments in the room. Also at the meeting: Acting Director of the Gynecology and Obstetrics Wing, Prof. Rinat Gabay; Director of Social Services at Hillel Yaffe, Ms. Elina Fishensohn, and Head of Status of Women and Gender Equality at the hospital, Adv. Lihi Ron.
At the end of the meeting Ms. Sherer thanked the staff of the Hillel Yaffe Medical Center, and noted that she had been deeply impressed by the behavior of the staff of the Center for Victims of Sexual Assault. Likewise, she promised to help regarding anything needed for the Center's future activity.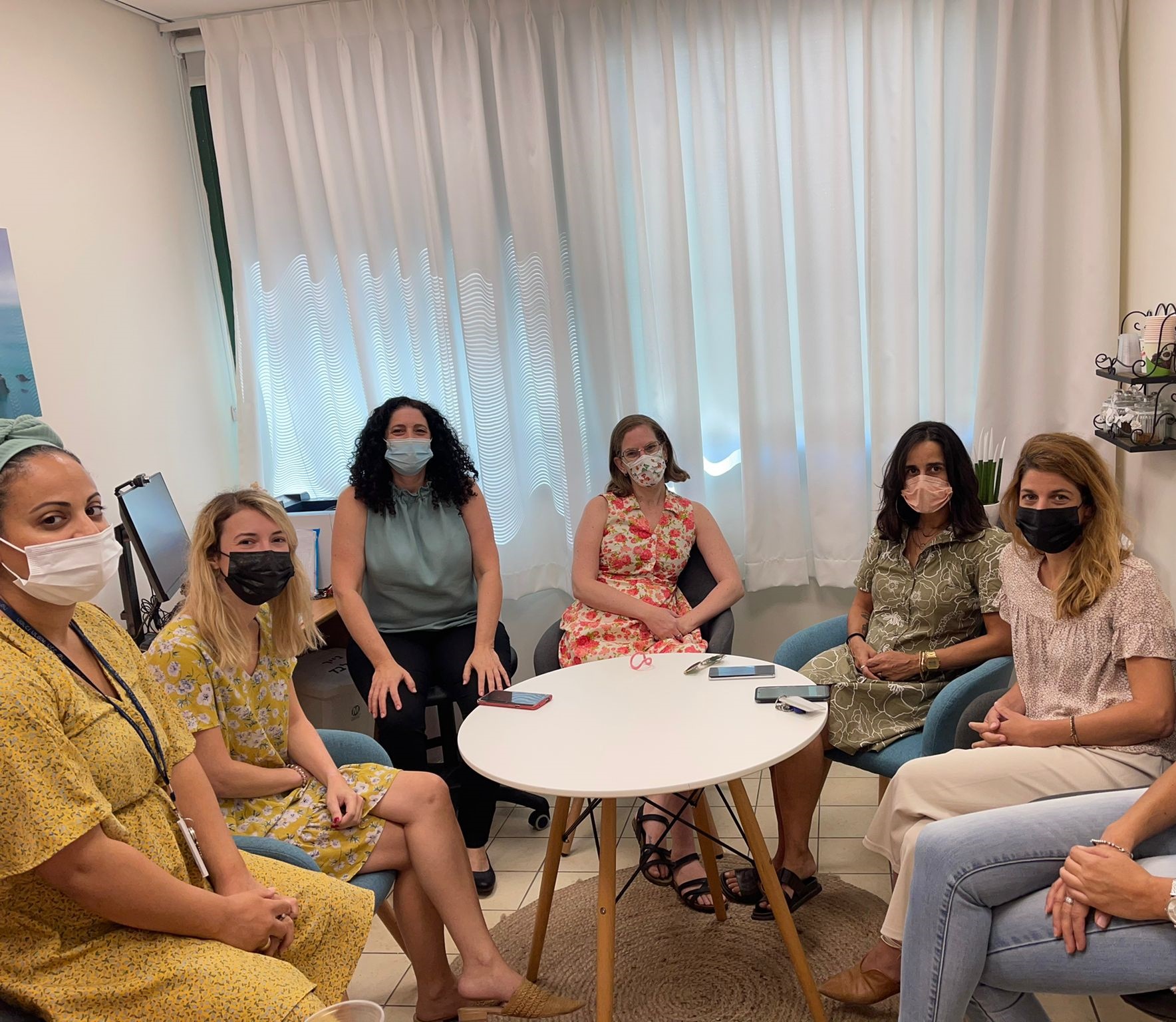 From right to left: Adv. Lihi Ron; Digital Director of the Lobby to Combat Sexual Violence, Raheli Gefen; Dr. Renat Raines Karmel; Legal Advisor to the Lobby, Adv. Meital Shapira, and Ms. Nirit Kravitsky