Last week, Member of the Hadera City Council, Rabbi Ben Zion Nordman, and his aide, Rabbi Liron Amar, Chairman of the Mada'im Veyahadut (Science and Judaism) educational centers, Director of the Kashrut Department in Hadera, Rabbi Yaakov (Bushi) Bornstein, Director of the Knesset Yitzhak Yeshiva and Commander of ZAKA Hadera District, Rabbi David Birenbaum, and rabbi of the Shkunat Hapark community, Rabbi Yaakov Sova, visited the Hillel Yaffe Medical Center.
Present at the meeting were Director General of the Medical Center, Dr. Mickey Dudkiewicz, and his deputy, Dr. Dikla Shriki Dahan, Administrative Director, Dr. Amnon Ben Moshe, and rabbi of the hospital, Rabbi Dovev Bindiger.
During the meeting and accompanying tour, the attendees learned about the great development at the Medical Center and visited the Cardiac Division and Cardiac Catheterization Room, the General Intensive Care Unit and the Neonatal Care Department building which opened in early 2020, and for which Rabbi Nordman attended the cornerstone laying ceremony in 2018.
All those present praised the enthusiastic activity at the hospital, and the progress which can be seen in every corner, and also noted that the continued deepening of the connection with the hospital is necessary and welcome, and that they will help as much as they can regarding any issue now or in the future.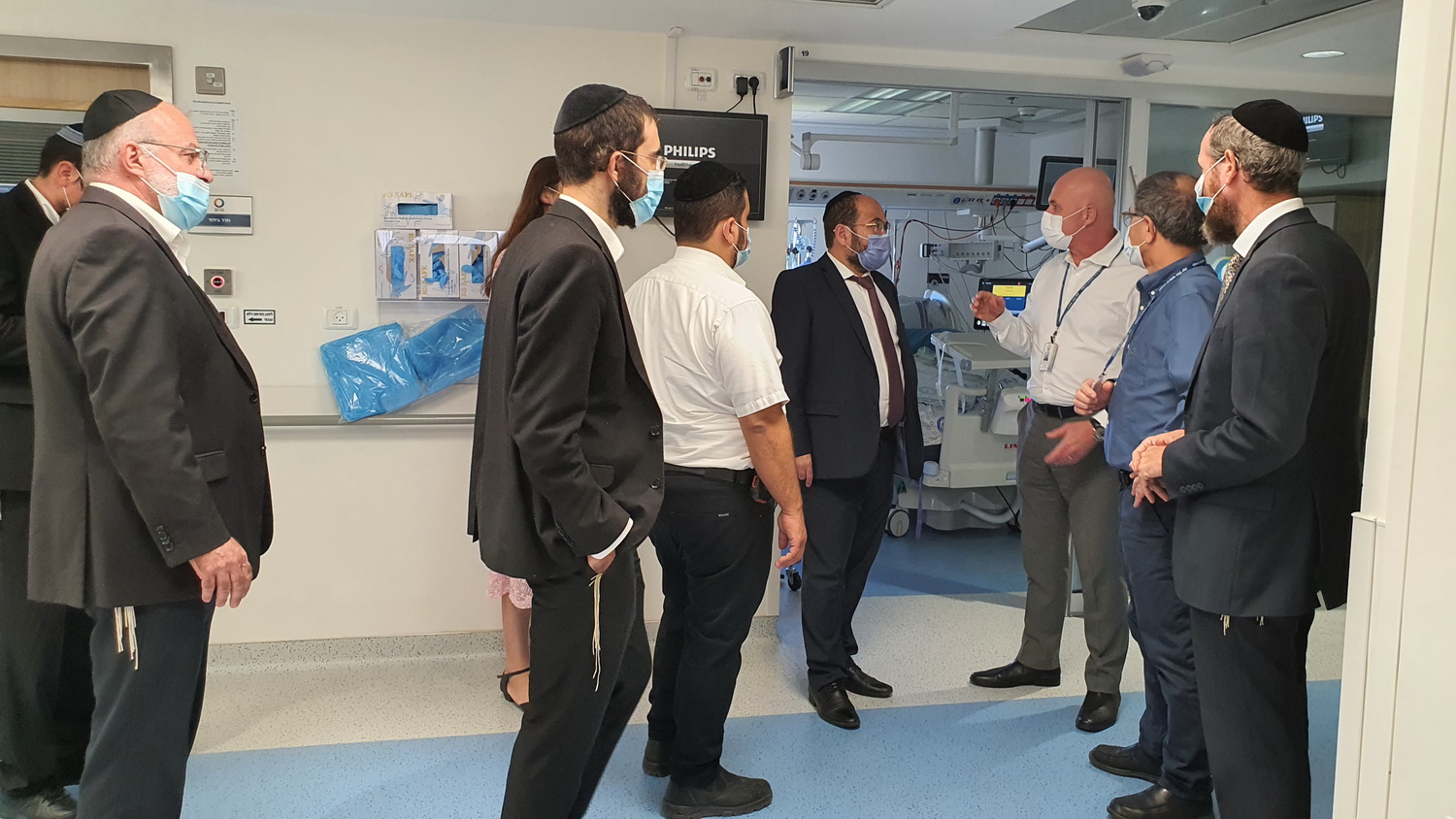 The rabbis from Hadera listening to an explanation from Director of Hillel Yaffe Medical Center, Dr. Mickey Dudkiewicz, during the tour of the hospital