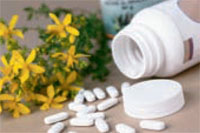 Need medication? Medical equipment?
Just before you go home, visit Hillel Yaffe Medical Center's pharmacy and benefit from professional and immediate service.
At the Hillel Yaffe Medical Center Pharmacy, patients can purchase medication prescribed by hospital doctors at the end of their stay, as well as supplies and devices such as bandages, blood pressure monitors, inhalation devices and humidifiers, thermometers, blood sugar meters, pulse oximeter, INR and breast pumps.
Patients can also purchase over-the-counter medications, vitamins and food supplements, as well as medical food recommended by the doctor or dietician in their in-patient unit, and benefit from individual advice about medication.
The pharmacy is located on the Basement Level -1
Hours: Sunday – Thursday, between 8:30 a.m. – 4:30 p.m.
Friday between 8:30 a.m. – 1:30 p.m.
Tel: 04-7744352
Additional information: Pharmacy