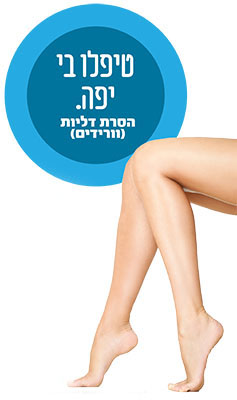 Do you suffer from varicose veins in your legs? Hillel Yaffe Medical Center's Vascular Surgery Unit is the only one in Israel and Europe that offers treatment with the TRIVEX system - innovative laser technology for removal of varicose veins, which has led to a high level of patient satisfaction.
Removal of varicose veins through a short medical procedure, under local anesthesia, with a minimal number of incisions and without stitches or edema, but with close medical supervision of the Hillel Yaffe medical staff. The treatment leads to significant reduction in discomfort and pain, without a sense of heaviness in the legs or difficulty standing for extended periods.
For additional information and to schedule an appointment, call 04-7744252.
Receipt of the service is contingent upon a referral from the attending physician and a letter of financial undertaking from your medical insurer.