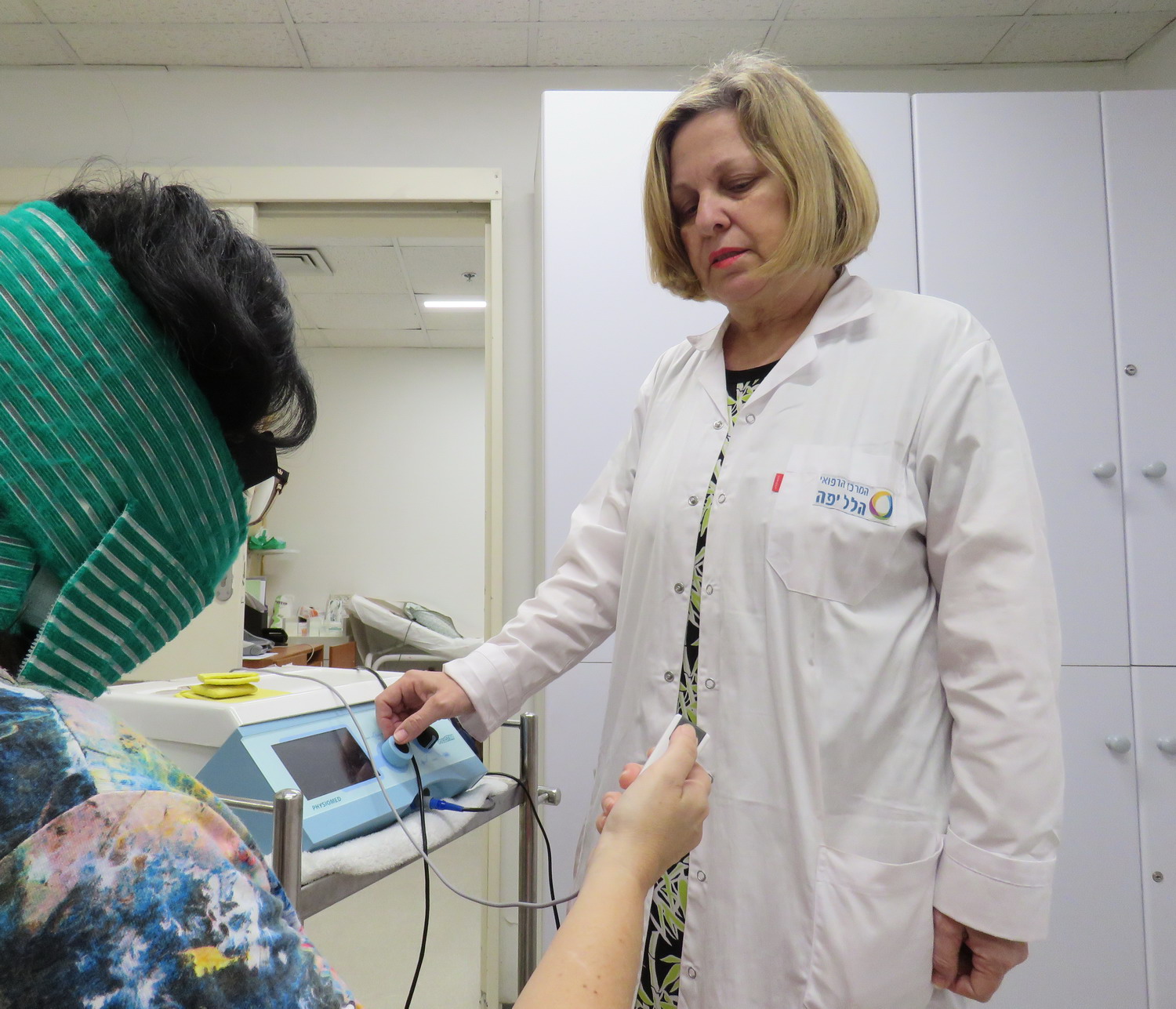 The ENT – Otolaryngology, Head & Neck Surgery Unit at Hillel Yaffe Medical Center is the first in Israel to use to use an innovative device to treat patients who suffer from facialis (Bell's palsy). It is a Neuromuscular Electrical Stimulation (NEMS) device, equipped with electrodes that are attached to the treated area and which stimulate the nervous system to create muscle cramps that improve the function of the neuromuscular unit in the affected area. The device has been used successfully for several years in Europe and the US, where it has been approved by the FDA. Hillel Yaffe is the first medical center in Israel to use the device. The treatment itself is performed by an otorhinolaryngologist and a speech therapist. The unit already has gained experience providing treatment with the device, and patients have been very pleased.
Treatment with the innovative device is offered when the condition does not improve with standard therapy, but is also appropriate for patients with facial weakness or hoarseness who continue to suffer from residual muscle function, and may continue to help for a lengthy period following the occurrence of Bell's palsy.
The treatment is not free, as it is not included in the medication basket. Treatment includes initial diagnoses, followed by a series of several treatments with the device, and may differ from patient to patient. Referrals are made by the community physician.
For additional information and to schedule an appointment: Call 04-7744664 or by e-mail: shirig@hymc.gov.il