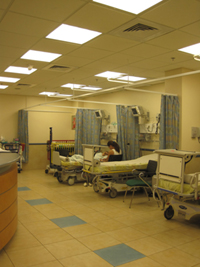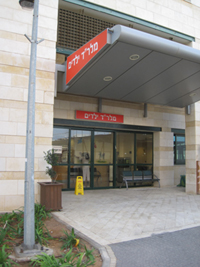 The EMD is the gateway for children who come to the hospital with a range of urgent problems due to injury or illness. The unit is open 24 hours a day, 365 days a year. EMD personnel include medical, nursing and secretarial staff. Approximately 10,000 children, babies to teens, come to the EMD each year, and 4,000 of them are hospitalized.
The Pediatric Emergency Medicine Department has a reception area and waiting room that are designed for children, with games, toys and an aquarium. The triage room, where initial vital signs are taken and screening is performed by a nurse, and a medical area with a resuscitation/trauma room that is equipped with innovative and advanced equipment for resuscitation of children and teens. Additionally, the EMD has a hall with four beds, a procedure room and two examination rooms.
The procedures for treatment are based on assessment of medical priority by the head nurse in the emergency room, physician's examination and referral for hospitalization or discharge based on the medical decision.